Grid Connection Engineer
A bit about Field
At Field, we're accelerating the build out of renewable energy infrastructure to reach net zero. We are starting with battery storage, storing up energy for when it's needed most to create a more reliable, flexible and greener grid. We will show that batteries are a totally viable part of our energy infrastructure - now, not in some distant future.
We have ambitious plans to become the defining new clean energy player in Europe over the next few years, gradually expanding beyond batteries into new asset types.
Overview
This is an excellent opportunity to drive forward the penetration of battery energy storage onto the GB network, across the transmission and distribution network, paving the way forward for Net Zero. You will be exposed to all stages of the process, from wider strategy, feasibility, development of grid connections, and construction providing a unique opportunity for professional development across a wide technical remit.
The role
The Grid Specialist role is a critical role for scaling Field. In this role, you would be building Field's portfolio of battery energy storage projects, by working in a team responsible for grid connections and electrical engineering through the development. You would play a key role in getting projects connected.
You would report into our Senior Development Manager, Andy Ho, who spent 9 years at UK Power Networks, latterly as Lead System Planner. Field has second-to-none electrical and power systems engineers and provides a fantastic workplace to grow professionally while making a big impact.
Main Responsibilties:
Gathering intelligence and analysing the existing and future electricity network at transmission and distribution level to provide input into the location and electrical characteristics of new developments:
Active engagement with NGESO and DNOs on pre-app meetings and budget offers to glean market-leading intelligence on the availability of connections
Preparation, submission and review of transmission and distribution connection applications
Working with OEMs to gather the information required for applications
Completing NGESO's CUSC form, DRC schedule and associated documents for transmission network connection applications
Completing the ENA's G99 application form and associated documents for distribution network connection applications
Including power system studies (load flow, fault level studies, p28 etc)
Supporting the grid connection process for our portfolio of developments through the development and pre-construction phases..
Regularly meeting TOs/NGESO/DNOs to track progress with developments
Submitting Mod Apps and variations to DNO connection offers as required
Overseeing electrical/power system studies to assess, for example, fault ride through, voltage step change and/or earthing design to de-risk developments as required in advance of construction.
You may be accountable for specific TO/DNO areas
Preparing handover documentation for our construction team
Supporting due diligence activities on projects Field are acquiring from an electrical perspective
Reviewing accepted transmission and distribution grid connection offers
Liaising with developers and TOs/DNOs to understand the current status and delivery programmes for grid connections
Critically assessing SLDs prepared by developers and corresponding general arrangement drawings to ensure their suitability
Supporting EPC and O&M procurement processes from an electrical perspective
Optimise for speed
Ongoing evaluation of our in-house processes to maintain our scaling speed
Ensure projects' transition into construction is seamless
A bit about you
You're an open, clear communicator who enjoys working collaboratively - there are no 'lone wolves' at Field, we're all in this together
You're very organised - you'll be spinning a few plates at once, so you'll need to have tried and tested methods for keeping on top of a varied workload at your fingertips
You're enthusiastic, curious and knowledgeable about electrical or power systems engineering.
You are likely to have worked for a network operator, system operator, generation developer or power systems engineering consultancy, especially on grid connections for power generation projects or power systems engineering.
You have enthusiasm and curiosity about the electricity network and wider power generation industry
You have a hunger to learn. There is wealth of opportunity to learn both within the role and the organisation
You are a humble and hands-on team player, necessary in a small company environment
You are able to work well with others at all levels, including senior management
You can multitask, manage time effectively, and plan your time across multiple initiatives
You're a great communicator that enjoys both upskilling team members and learning from them
Essential Skills
Experience with grid connections/ power systems of DNO, TO, ESO
Technical expertise in electricity transmission / distribution, either system planning or commercial
Understanding of the G99 process (and associated ERs), Grid Code, CUSC
Commercial in electricity transmission / distribution or system operator
3+ years in a technical role working electricity projects, ideally including submission or review of grid connection applications at distribution or transmission level
Electrical engineering background preferred (you may have a postgraduate degree in a relevant topic instead of industry experience).
You should be able to explain reactive power and short circuit level to a non-technical audience.
It's preferable that you understand electrical design from a practical perspective; experience working on primary system engineering would be useful.
High proficiency in Microsoft Office/Google suite, especially Excel/Sheets
Why join us?
Genuine impact: You will actually be building and operating the renewable infrastructure we need to reach net zero. This is not a green CSR initiative, but a company that is taking a leading role in building one of the critical solutions to a generational problem.
Make things happen: We are still a relatively early stage company, and you will have significant accountability to make things happen from day one. You will have a lot of autonomy, will learn quickly, and be given a LOT of room to grow.
Define a new industry: The energy market is in a paradigm shift right now, evolving at a breathtaking pace, and you will play a leading role in defining how that market evolves and innovates over the next few years.
Exceptional team: We are an eclectic team with varied backgrounds. We have experience scaling billion dollar tech start-ups and building energy companies, as well as deep specialisms in the energy markets. You will learn from and work with a bunch of fun, curious, and entrepreneurial people who really want to make an impact.
Our Values
Move fast - We're finishers. Doers. Pragmatists. We take responsibility. We see things through and we always deliver on our promises. We roll up our sleeves and get things done. FAST.
Know your stuff - We're curious and pride ourselves on always learning, adapting and improving. There are no stupid questions here. We're self-starters. We're all learning and growing, always. And we take accountability for our own growth
Do it right - We do things the right way and never cut corners. We always put safety above profit. We carefully manage the impact of our work on local communities and the broader environment. We are intentional and act with integrity at all times.
Work for the team - We are friendly and approachable. We make time for one another, we lean on each other. We learn from one another, and we value diversity of thought and experience so we learn faster and get better
Equality, Diversity & inclusion
Diverse teams make better teams. Field is committed to creating a diverse and inclusive environment which is as representative as possible of our society. All qualified applicants will receive consideration for employment without regard to age, disability, gender expression, marriage/civil partnership status, pregnancy/maternity status, race, nationality, religion or belief, or sexual orientation.
Package Details
We're offering a competitive compensation package between £57,000 - £75,000, including participation in our growth share scheme which rewards all employees for the growth of the business.
Other benefits include:
Hybrid working (blend of home and office working to suit individual needs)
10% company bonus paid annual
NEST Pension (8% combined contributions)
25 days holiday + bank holidays
13 weeks of fully paid leave for all new parents
Annual learning & development budget to spend on whatever best supports your growth
1 month a year 'work from anywhere in the world' policy
Paid dependents leave, in case you need to take time off for the most important people in your life
Green leave - paid time off to do something good for the environment
Fun co-working office space in Second Home, Brick Lane
Dog friendly office (with some regular furry friends already in the team)
Free team lunch once a week
Regular team socials
Birthday carbon offset - a gift from Field to the world to celebrate your birthday
& many more on the way!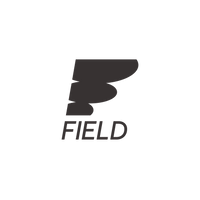 Accelerating the build out of the renewable infrastructure needed to reach net zero - and we're hiring!