Construction Project Manager
A bit about Field
To reach Net Zero, we need to solve big challenges - like how to store energy, solve grid intermittency, and heat our homes without fossil fuels. And, if we're going to prevent climate catastrophe, we need to do this now. Field will fund, build and operate the renewable infrastructure we need to tackle these challenges. 
We're starting with energy storage, with a portfolio of batteries in the UK and Europe. Storage is critical to the future success of renewable energy; it allows us to store renewable energy for when it's needed, creating a more reliable, flexible and green grid.
We need to massively accelerate the deployment of storage assets. At Field, we will show that batteries are a totally viable part of our energy infrastructure - now, not in some distant future. And, we have ambitious plans to become the defining new clean energy player in Europe over the next few years, gradually expanding beyond batteries into new asset types
Role Overview
Following a successful 18 months of project development, Field has over 3GW of projects at varying stages of development spread across the UK and further developments in Italy. 
Having successfully commissioned our first project in Oldham, and with more projects coming on line over the next year, Field is looking to grow its project delivery team.  Supported by an internal team of industry specialists and construction professionals you'll have the opportunity to join one of the UK's fastest growing developer, owner operators. 
In this role, you will be project managing the construction of our battery storage projects from the end of the development phase through to the start of commercial operations. Our projects are large, valuable and cutting edge.  This is a fantastic opportunity to be directly involved in the energy transition. 
You would report directly to our Head of Construction, (Michael) and be supported by specialists on topics such as health and safety, electrical engineering, grid code, battery systems, planning, procurement, legal and commercial management.
Main Responsibilities
Core to Field's mission is constructing assets.  This role is right at the heart of that mission. Key responsibilities include:
Managing the pre-construction phase of the project (following project development)
Primarily focused on managing an internal project team in the lead up to construction contract signatures

Supporting the discharge of planning conditions by working closely with the development team

Supporting the procurement team in the lead-up to contract signatures

Prepare pre-construction information and other key HSE docs

Develop and own the pre-construction risk register, schedule and budget

Review our tender documentation to ensure we have learnt lessons from the past

Ensure contractor's proposals are fit for purpose and aligned with our ER's

Responding to queries raised through lender due diligence
Managing the construction phase to meet agreed time, quality and budget targets
Discharge our Client duties under the CDM regulations

Ensure our health & safety culture and policies are embedded in our projects

Manage our construction contracts, including the BESS supplier, BoP/EPC contractor, DNO/TO and any other packages of work required for the project

Undertake Client responsibilities within our projects, eg. managing variations to planning and coordination of free-issue equipment such as telecoms and fiscal metres

Reviewing and tracking contractual variations and extensions of time

Ensure key project management documents are regularly reviewed and updated
Ensure the project seamlessly enters commercial operation
Manage our engineering resource and contractors to develop and implement a commissioning and energisation plan

Coordinate with our commercial operations team on revenue readiness activities including appointment of a supplier and optimiser (including installation of hardware they require), grant of a generation licence, and prequalification for participation in ancillary services

Support pre-qualification for the Capacity Market
Key Project Management documents
Prepare weekly bulletins and detailed monthly reports for our board and lenders

Keep an up to date project master programme

Keep an up to date project risk register

Keep track of the project budget and forecast of future spend
A bit about you
You love Gantt charts, risk registers and attending site!

You enjoy

project managing a range of disciplines,

maybe outside your area of expertise

You're an

open, clear communicator

(written and verbal) who enjoys working collaboratively - there are no 'lone wolves' at Field, we're all in this together

You're

very organised

- you'll be spinning a few plates at once, so you'll need to have tried and tested methods for keeping on top of a varied workload at your fingertips

You're

enthusiastic, curious and knowledgeable

about the energy storage industry
Essential Skills 
You have managed the construction delivery of energy projects previously (minimum 2)

Very strong project management skill set

Ability to take pragmatic and proactive approach to health, safety and quality management

Good commercial mind 

Sound understanding of construction safety and CDM regulations

You are familiar with managing contractors deliverables (time, budget, scope) using a FIDIC, NEC or similar types of contract
Helpful Skills (not essential)
Electrical engineering background

Specific experience on BESS projects

Experience of project-finance requirements 
Why join us?
Genuine impact

: You will actually be building and operating the renewable infrastructure we need to reach net zero. This is not a green CSR initiative, but a company that is taking a leading role in building one of the critical solutions to a generational problem.

Make things happen

: We are still a relatively early stage company, and you will have significant accountability to make things happen from day one. You will have a lot of autonomy, will learn quickly, and be given a LOT of room to grow.

Define a new industry

: The energy market is in a paradigm shift right now, evolving at a breathtaking pace, and you will play a leading role in defining how that market evolves and innovates over the next few years. 

Exceptional team

: We are an eclectic team with varied backgrounds. We have experience scaling billion dollar tech start-ups and building energy companies, as well as deep specialisms in the energy markets. You will learn from and work with a bunch of fun, curious, and entrepreneurial people who really want to make an impact. 
Equality, Diversity & inclusion
Diverse teams make better teams. Field is committed to creating a diverse and inclusive environment which is as representative as possible of our society. All qualified applicants will receive consideration for employment without regard to age, disability, gender expression, marriage/civil partnership status, pregnancy/maternity status, race, nationality, religion or belief, or sexual orientation.
Package Details
We're offering a competitive compensation package, including participation in our growth share scheme which rewards all employees for the growth of the business.
Other benefits include
Up to 10% company wide bonus based on company performance 

Hybrid working (blend of home and office working to suit individual needs)

NEST Pension (8% combined contributions)

25 days holiday + bank holidays

13 weeks of fully paid leave for all new parents

Annual learning & development budget to spend on whatever best supports your growth
1 month a year 'work from anywhere in the world' policy
Paid dependents leave, in case you need to take time off for the most important people in your life
Green leave - paid time off to do something good for the environment
Fun co-working office space in Second Home, Brick Lane
Dog friendly office (with some regular furry friends already in the team)
Free team lunch once a week
Regular team socials
Birthday carbon offset - a gift from Field to the world to celebrate your birthday
& many more on the way!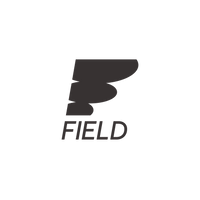 Accelerating the build out of the renewable infrastructure needed to reach net zero - and we're hiring!