Legal Counsel
A bit about Field
At Field, we're accelerating the build out of renewable energy infrastructure to reach net zero. We are starting with battery storage, storing up energy for when it's needed most to create a more reliable, flexible and greener grid. At Field, we will show that batteries are a totally viable part of our energy infrastructure - now, not in some distant future. 
We have ambitious plans to become the defining new clean energy player in Europe over the next few years, gradually expanding beyond batteries into new asset types.
Overview
Field's legal team is expanding to keep pace with the rapid increase in developments we are constantly acquiring, financing, developing and operating in the UK and Italy. We are at the heart of all Field matters, and pride ourselves in partnering with teams to deliver best in class legal advice with a clear commercial focus. You'll be joining a team that has insight across the business, and no two days will be the same. We're lucky enough to visit sites in development, to join and contribute to company wide teach-ins, and to work in a genuinely supportive and inclusive environment. 
The role
Legal Counsel is a broad and varied role with the opportunity to have massive impact. We will grow rapidly and so will your responsibilities, so this is by no means an exhaustive list. There will always be room to learn.
Development 
transaction support and legal due diligence - with a focus on real estate, planning and construction

drafting, review, and negotiation of:

land HOTs, options, leases, licences, easements and wayleaves

planning agreements

joint development agreements and professional appointments
Construction 
working with the procurement team in negotiating deals with contractors

working with the construction team on all aspects of construction projects, from initial contract negotiations to closing out projects

advice on construction procurement and risk management

reviewing, drafting and negotiating bespoke and industry standard contracts for procurement, engineering, build and operation of grid scale battery projects

advice on construction disputes and delays
Commercial
Draft, review and negotiate commercial contracts for the wider business e.g. NDAs, software licences, services agreements

Support with company secretarial obligations, board minutes, and general corporate compliance matters
A bit about you
You're an

open, clear communicator

who enjoys working collaboratively - and you are familiar with the use of legal technology

You demonstrate high

attention to detail

- your drafting is plain and precise, embedding well through through commercial principles 

You're

very organised

- you'll be spinning a few plates at once, so you'll need to have tried and tested methods for keeping on top of a varied workload at your fingertips

You're

excellent at building working relationships

- we are business partners and need to work closely with all teams
Essential Skills
3+ PQE

In-house experience in the renewables sector - you've been involved in all sorts of legal disciplines that a company would normally require - or you've been working in the renewables practice of a market leading law firm

Experience and enthusiasm for one or more of the following: real estate, planning, construction

Passion for the renewables sector and being part of a purpose driven business 

A good understanding of the legal and commercial issues around battery storage

Excellent technical drafting skills, with simple and clear style when advising internal stakeholders

Excellent attention to detail

Experience of acquisitions and project finance

Experience of instructing and managing external counsel

Ability to manage a very busy workload with competing priorities, whilst maintaining quality of advice and a good work life balance
Why join us?
Genuine impact

: You will actually be building and operating the renewable infrastructure we need to reach net zero. This is not a green CSR initiative, but a company that is taking a leading role in building one of the critical solutions to a generational problem.

Make things happen

: We are still a relatively early stage company, and you will have significant accountability to make things happen from day one. You will have a lot of autonomy, will learn quickly, and be given a LOT of room to grow.

Define a new industry

: The energy market is in a paradigm shift right now, evolving at a breathtaking pace, and you will play a leading role in defining how that market evolves and innovates over the next few years. 

Exceptional team

: We are an eclectic team with varied backgrounds. We have experience scaling billion dollar tech start-ups and building energy companies, as well as deep specialisms in the energy markets. You will learn from and work with a bunch of fun, curious, and entrepreneurial people who really want to make an impact. 
Our Values
Move fast

- We're finishers. Doers. Pragmatists. We take responsibility. We see things through and we always deliver on our promises. We roll up our sleeves and get things done. FAST.

Know your stuff

- We're curious and pride ourselves on always learning, adapting and improving. There are no stupid questions here. We're self-starters. We're all learning and growing, always. And we take accountability for our own growth

Do it right

- We do things the right way and never cut corners. We always put safety above profit. We carefully manage the impact of our work on local communities and the broader environment. We are intentional and act with integrity at all times.

Work for the team

- We are friendly and approachable. We make time for one another, we lean on each other. We learn from one another, and we value diversity of thought and experience so we learn faster and get better
Equality, Diversity & inclusion
Diverse teams make better teams. Field is committed to creating a diverse and inclusive environment which is as representative as possible of our society. All qualified applicants will receive consideration for employment without regard to age, disability, gender expression, marriage/civil partnership status, pregnancy/maternity status, race, nationality, religion or belief, or sexual orientation.
Package Details
We're offering a competitive compensation package, including participation in our growth share scheme which rewards all employees for the growth of the business.
Other benefits include
Hybrid working (blend of home and office working to suit individual needs)

10% company wide bonus paid annually

NEST Pension (8% combined contributions)

25 days holiday + bank holidays

13 weeks of fully paid leave for all new parents

Annual learning & development budget to spend on whatever best supports your growth
1 month a year 'work from anywhere in the world' policy
Paid dependents leave, in case you need to take time off for the most important people in your life
Green leave - paid time off to do something good for the environment
Fun co-working office space in Second Home, Brick Lane
Dog friendly office (with some regular furry friends already in the team)
Free team lunch once a week
Regular team socials
Birthday carbon offset - a gift from Field to the world to celebrate your birthday
& many more on the way!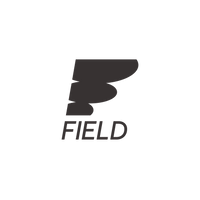 Accelerating the build out of the renewable infrastructure needed to reach net zero - and we're hiring!