Head of Project Development
A bit about Field:
To reach Net Zero, we need to solve big challenges. Field will fund, build and run the renewable infrastructure we need to tackle these challenges. At Field, we will show that batteries are a totally viable part of our energy infrastructure - now, not in some distant future. 
And, we have ambitious plans to become the defining new clean energy player in Europe over the next 10 years, quickly expanding beyond batteries into new flexible grid-scale technologies.
The role:
The Head of Project Development is a critical role for scaling Field in Germany. In this role you will be leading the build out of Field's pipeline of projects, from scratch (greenfield) and also via joint development / acquisition opportunities.
You will play a key role in deciding which sites we build, where, and why, and ensuring value for money. You will also be key to leading and shaping our development team in Germany.
Greenfield: You will take projects from initial identification through to consenting and EPC handover. This begins with sourcing, screening and selecting sites and the role will involve landowner negotiations and legal agreements, grid connection submissions, design input through to managing external planning and technical consultants to gain consent.
Shovel-ready / JDA: you will be active in the industry, reaching out to prospective sellers, commercially evaluating their projects and recommending deals. A successful candidate requires a good understanding of the commercial (e.g. capex, opex), technical (e.g. deliverability, project risks) and financial (ROI, IRR) considerations for assessing and acquiring assets.  
Main responsibilities:
Development Strategy
Lead Field's development strategy in Germany
Define a clear approach/thesis for grid strategy in Germany, based on returns and feasibility e.g. identifying what locations to develop projects, and why
Work directly with DNO/TSOs to understand their needs, and work with them to understand how we could collaborate proactively 
Lead Field's participation in any upcoming industry tenders e.g. Grid-Booster programmes
Work closely with regulators to understand likely regulatory changes that could impacts Field's development plans - and remain agile to any changes
Greenfield:
Conduct high level site evaluation to establish which greenfield sites to progress development work on
Undertake high level due diligence of prospective sites (land/lease status, planning & environmental desktop status, grid status, local constraints, key costs)
Undertake site visits to assess land for BESS projects
Complete high level site valuations and understand how site constraints can impact CAPEX and project financials
Engage with landowners to secure greenfield sites, manage grid connection applications and authorisation process / planning permissions
Visit and engage with Landowners to sell our company and vision for their land.
Manage and drive Heads of Terms and Options to Lease with Landowners and Agents
Work with the Grid team / external consultants for the submission of distribution and transmission connection applications
Manage and drive technical, environmental and planning consultants to submit planning applications to gain consent for the developments
Work with in-house and consulting design teams to drive successful and operable designs
Shovel-ready acquisitions and/or Joint Development Agreements:
Rapidly build and prioritise our robust pipeline of shovel ready battery storage projects / JDA opportunities
Build relationships with developers so we become regarded as preferred buyer
Maintain an extensive pipeline of development projects
Position Field in Germany to become the first buyer to evaluate the most attractive new sites
Conduct high level site analysis in addition to financial and operational evaluation of new sites
Undertake high level due diligence of prospective sites (land/lease status, planning status, grid status, local constraints, key costs)
Complete project valuations
Assess if a project achieves our target IRR using Field's in-house financial model
Understand key drivers for a site's financial attractiveness, including site-specific revenue, operational expenditure and capex considerations 
Estimate and control project construction costs and timeframes
Understand any project risks and non-financial factors in a site's assessment, including any post-acquisition work
Prepare non-binding offers and issue to sellers; once offer has been accepted liaise with sellers to manage the project through to acquisition
Suggest acquisition strategies for projects at different stages of development
Make recommendations for any conditions precedent to an acquisition closing
Manage and communicate bids / non-binding offers to tenders well and seek agreement within limits of negotiation
Work with Field's Financial Planning and Analysis team to refine and update our Site Assessment Financial Model to ensure our bids remain competitive
A bit about you:
Enthusiasm and curiosity about the energy storage industry
Humble and hands-on team player, necessary in a small company environment
Ability to work well with others at all levels, including senior management
Ability to work to tight timescales and deadlines
Ability to multitask, manage time effectively, and plan across multiple initiatives
Great communicator that enjoys both upskilling team members and learning from them
Experience and skills we look for:
5+ years in business development or technical roles for electricity projects
Experienced in project appraisal using financial models, including an understanding of key metrics including IRR / ROI
Electrical engineering background preferred
Exceptional project management skill set
Why join us?
Genuine impact: You will actually be building and operating the renewable infrastructure we need to reach net zero. This is not a green CSR initiative, but a company that is taking a leading role in building one of the critical solutions to a generational problem.
Make things happen: We are still an early stage start-up, and you will have significant accountability to make things happen from day 1. You will have a lot of autonomy, will learn quickly, and be given a LOT of room to grow.
Define a new industry: The energy market is in a paradigm shift right now, evolving at a breathtaking pace, and you will play a leading role in defining how that market evolves and innovates over the next few years. 
Exceptional, diverse team: We are an eclectic team with varied backgrounds. We have experience scaling billion dollar tech start-ups, building energy companies, as well as deep specialisms in the energy markets. You will learn from and work with a bunch of fun, curious, and entrepreneurial people that really want to make an impact. 
Diversity & inclusion:
Diverse teams make better teams. Field is committed to creating a diverse and inclusive environment which is as representative as possible of our society. All qualified applicants will receive consideration for employment without regard to age, disability, gender reassignment, marriage/civil partnership pregnancy / maternity, race, nationality, religion or belief, gender, political beliefs and sexual orientation.
Benefits:
Competitive salary
Pension
Competitive holiday entitlement
Annual learning & development budget to spend as your choose
Choice of laptop and other tech to support your needs
& many more coming soon!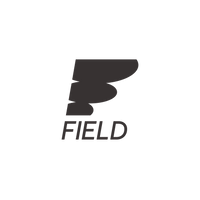 Accelerating the build out of the renewable infrastructure needed to reach net zero - and we're hiring!