Optimisation Manager for Battery Storage Assets
Imagine a future where you play a key role maximising the value from Ørsted's European battery storage assets and enable growth through green solutions
Join us in this role where you'll lead the identification, development, and management of revenue opportunities for our European battery storage assets.
Welcome to Power Portfolio
You'll be part of Power Origination & Route-to-Markets where you, together with your colleagues, will be responsible for connecting the dots between asset business cases and market opportunities. Working closely with Asset Managers, Revenue Managers, Originators and Traders, with an initial focus on the UK, you'll find creative ways to optimise the value of Ørsted's existing storage asset, support the development of revenue strategies for future projects, and provide input to the development of systems and processes to support trading and contract management. As a team, we strive for impact, inclusion, and fulfilment. We're collaborative and enjoy sharing ideas and challenging each other. We're empowered to take decisions and implement change.
You'll play an important role in:
leading contract tenders and bidding strategies for balancing and system services, e.g., Fast Frequency Response, Dynamic Containment, and Capacity Market
managing contracts for internal transfer and optimisation and external service agreements, on behalf of Power Portfolio
evaluating asset, market, and operational risks and adjusting bidding strategies
following the competitive and regulatory landscape to guide Ørsted's positioning, strategy, and service offerings
maintaining relationships with important counterparts, market participants, and other critical stakeholders to ensure we meet our obligations as an organisation and our assets are compliant with their respective regulatory requirements
developing tools and processes to improve the quality of trading, operations, and reporting activities.
To succeed in the role, you:
have experience with physical assets offering system services within the UK or NW Europe
preferably have experience in developing systems and processes to enable effective trading and contract management
use your commercial judgement to make recommendations that secure our key strategic and economic aims for storage and ancillary services trading
have a results-oriented approach to your work and show initiative and drive to ensure that tasks you are responsible for are accurate and moving forward
are commercial, collaborative, creative, and demonstrate a high level of integrity
if you feel you have the passion and skills to help create a world that runs entirely on green energy, we encourage you to apply - please get in touch if you are interested but feel you don't meet all the requirements, or even if you exceed them.
Join a global leader in renewable energy
Ørsted is a growing green energy major and global leader in climate action. With us you'll play a part in driving change towards a green energy future. You'll grow your talent in a fast-paced and high-growth industry where you have plenty of opportunities to learn and develop through challenging assignments and industry-leading experts. Here, you can perform in a friendly work environment based on trust, respect, and collaboration.
Shape the future with us
Send your application to us no later than 21 April 2023.
We'll be conducting interviews on a continuous basis and reserve the right to take down the advert when we have found the right candidate.
Please don't hesitate to contact Kyle Worthington, Head of Power Orig. & Route to Markets, on (Denmark +45) 99557140 on Tuesdays and Wednesdays between 13:00-15:00 CET; Central European Time if you'd like to know more about the position. If you need to request any adjustments or accommodations to working practices, working patterns, or the assessment or interview process, we're happy to discuss alternative arrangements.
Please note that for your application to be taken into consideration, you must submit your application via our online career pages and answer the screening questions relevant for your country.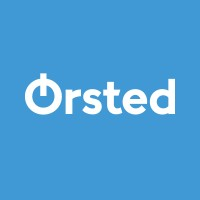 Let's create a world that runs entirely on green energy